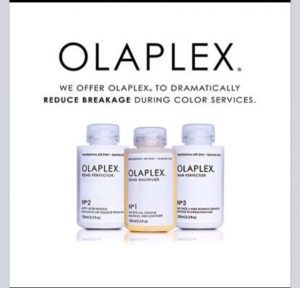 So, have you heard about the latest revolution in the hair world! Its called Olaplex and it is a unique product that is no fad and is 100% here to stay!!
As hairdressers we are oozing with excitement about this product as it does something that no other product around has ever been able to do before. It rebuilds bonds within the hair structure that have been damaged from chemical (colour), mechanical (straighteners) process.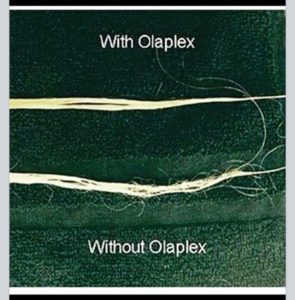 What is it ? ?  What does it do ??
The Olaplex is a product that you put into your colour to strengthen your hair, the product also will help your color from not fading!
It can be added to the bleaching process, this is when having your hair highlighted, balayge and scalp bleaches. Olaplex job is to rebuild the bonds that will get broken during the colour process! So blondes will LOVE this as they no longer have to worry about having broken hair!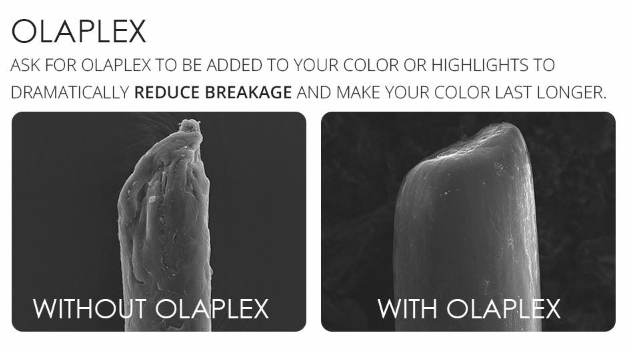 If you have very damaged hair it can be used as a stand alone service to get your hair back into good condition and get you hair ready for color again!
It really is a wonder product with nothing like it been used in salons before! It really is taking the hair world by storm!!
We have used it on most of our staff members and we have really been able to push the boundaries of hair colour beyond what was possible before! It is how Kim K went from Black To Platinum Blonde and all her hair didnt break off!
We have been testing out the Olaplex in Zinc since march and it has been a real game changer!
Here is what we done on our client Ellie who went from a full head of highlights to a full bleach up! The difference in the condition in her hair is amazing!! and it gave a nice clean finish!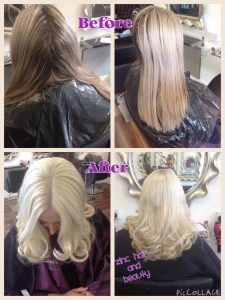 Ask for a colour upgrade next time you are in salon(€20/€25) with all colour services or with a stand alone treatment just add price of a cut and blowdry!
If you have any questions feel free to ask as we are so excited about the Olaplex coming to our salon!!
Lisa and the zinc team  xx