So even as a hairdresser I have days where I just don't know what I want to do with my hair !
Do I grow it ? Do I chop it off ?
Change colour ?
Aghhhhhh…
Sometimes You just want a little change and a fringe is such a great idea !
There are so many types and styles so it's best to ask your hairdresser on what suits your face-shape , lifestyle and type of colour .
The benefits are endless !!
If you have roots they aren't as obvious as a parting .
If you are experiencing slight hair loss after the birth of you baby it disguises it until it grows back .
It highlights your eyes .
You can dodge getting an eyebrow wax for a few weeks 😀 😀
Also hides any fine lines and saves ya a fortune on Botox 😉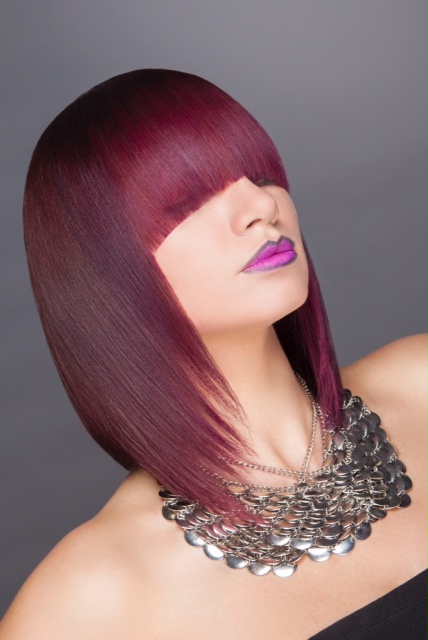 But in all seriousness it's such a great way to change your look without doing anything too dramatic .
It's a great time saver too on the days where you don't have time to style your hair you can simply wash and Blowdry your fringe and tie the rest of your hair up !
If you have never had a fringe just go for it !! Worst case scenario. Ya don't like it , simply clip it back and in a couple of weeks it will have grown out !
Call in and have a chat about what fringe would suit you !
Lisa and the Zinc team