What're yours saying about you !!?
If you have never tried HD Brows before now is the perfect time !! Our beauty therapists are just back from a refresher course and lots has been updated !!!
People often think HD Browz are a certain shape and style but not any more !! 
There is no single Hd Brow look, there are various styles and brow finishes to create depending on each clients individual face shape and bone structure!!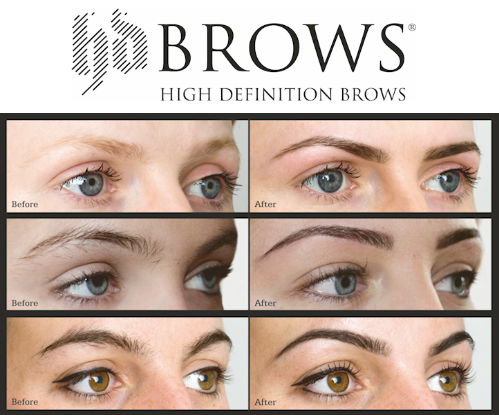 You dont need to grow your brows for months before your first treatment but you will need to return every 4-6 weeks for maintenance and depending on your growth fill out your eyebrows !!
If you have rapid re-growth and are tempted to tweeze you should return every2-3 weeks so you are not tempted to tweeze.
There is a re-growth programme that 80% of clients will follow to help achieve perfect brow shape for them individually.
Hd Brows has transformed traditional brow shaping for a quick salon visit into the ultimate eyebrow styling experience.
A proven design formula for bespoke couture brows
They refine, develop and perfect traditional brow shaping techniques
There are home care products that allow the client to continue the experience at home.
Focus on long term results and ultimate brow design rather than quick hair removal.
Can also follow Hd Brow regrowth programme.
Treatment varies from between 30-45 minutes.
And at the moment is on special offer for just 25 euro for the month of February !
PATCH TEST IS ESSENTIAL !!! Treatment will be refused without one
Book today on 014544225 to avail of this offer !!
Tanya and The Beauty Team @ Zinc Hair and Beauty